Zlatan Ibrahimovic Akan Main Film, Berperan Jadi Apa?
08-Apr-2021, 09:29 pm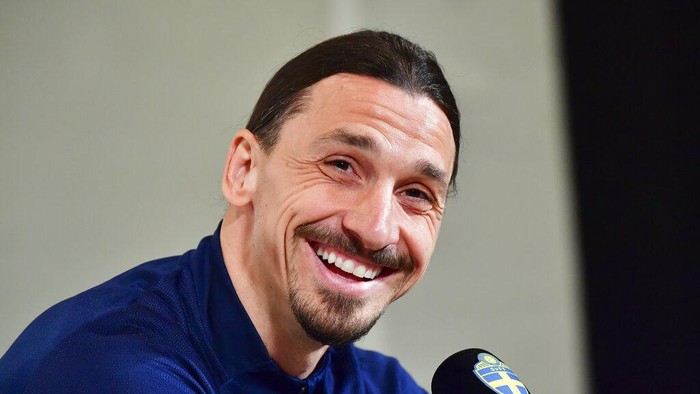 Zlatan Ibrahimovic mungkin sudah terbiasa menjadi bintang iklan. Namun striker AC Milan tersebut sekarang juga akan merambah dunia film.
Kabar itu disampaikan harian L'Équipe, Kamis (8/4/2021). Ibrahimovic akan ambil bagian dalam film berjudul Astérix et Obélix: L'Empire du Milieu (Asterix & Obelix: The Middle Empire). Pemain 39 tahun itu akan berperan sebagai Antivirus, seorang prajurit Romawi.
Hal ini juga sudah disampaikan Ibrahimovic dalam akun media sosialnya. Ia mengunggah foto dengan tulisan 'Antivirus', mengonfirmasi bahwa ia memang akan mengambil peran tersebut.
View this post on Instagram A post shared by Zlatan Ibrahimović (@iamzlatanibrahimovic)
A post shared by Zlatan Ibrahimović (@iamzlatanibrahimovic)
Dalam film ini juga akan tampil sejumlah pemeran ternama Prancis, seperti Marion Cotillard dan Vincent Cassel. Rencananya, film besutan sutradara Guillaume Canet ini akan rilis pada 2022.
Ini bukanlah pertama kalinya film Asterix & Obelix mengajak olahragawan tampil memerankan karakter tertentu, meski hanya sebagai cameo. Dalam film Asterix at the Olympic Games (2008), saat itu ada Michael Schumacher (Formula 1), Zinedine Zidane (sepak bola), Tony Parker (basket), dan Amélie Mauresmo (tenis).
Ibrahimovic sendiri masih aktif bermain saat ini. Bersama Milan, kontraknya akan habis pada Juni mendatang, namun tak tertutup kemungkinan akan diperpanjang, seiring performanya yang terbilang baik musim ini dengan 17 gol dalam 24 laga.
---
Source : zqscore.net
---