It's Malaysian league's turn to be allowed to return to operations
06-Feb-2021, 01:26 pm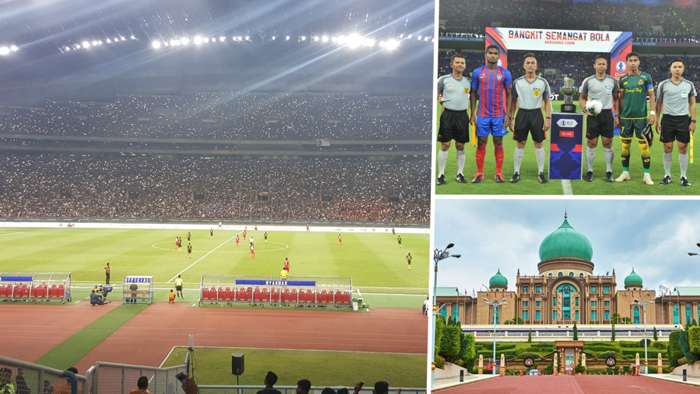 The Malaysian government and its National Security Council's Covid-19 response has been under intense scrutiny in the past month or so by the public, the media as well the public sector.
Despite having earlier issued a lockdown throughout most parts of the country, it later allowed workers in important sectors to still come to the office, which in turn led to most employers to regard their businesses as players in important sectors, forcing their employees to still work at the office.
In the meantime, most construction sites and plants have been allowed to continue operating, despite the manufacturing and construction industries contributing to numerous Covid-19 clusters.
Most recently, while announcing a two-week extension on the lockdown, defence minister Datuk Seri Ismail Sabri Yaakob almost in the same breath stated that hair salons, barber shops and car wash outlets would be permitted to resume operations.
If you're a Malaysian, these decisions and almost expected about-turns by the government would have given you whiplash on an almost daily basis.
While it must be repeated that the wisdom of the Malaysian government's recent decisions is not the topic of discussions here, it must be stated; it's now Malaysian league's turn to be allowed to return to action.
Photo by Sports Regime
It cannot be denied that professional football is not revenue generator beyond the industry players, but at the end of the day, its prolonged hiatus has disrupted the incomes of many who earn a living from it (including sports reporters and writers).
And it is admittedly starting to feel unfair for a sector that has dutifully followed the preventative guidelines, discussed its operations with the powers that be and accepted every single of the government's orders since the outbreak of the pandemic (JDT accepted the order to not leave the country for the AFC Champions League without so much as a complaint), to be repeatedly overlooked by the government, especially at a time when the government's handling of the pandemic is looking less stringent by the day.
Ultimately, one fact must be remembered by the government; owing to Malaysian football administrators' adherence to the guidelines when the games were still being played last year, no coronavirus cluster was started by the sportin the country to date.
Furthermore, its prolonged suspension will also set the sport back a few years in the country, when grassroots training cannot be conducted, corporate attention recedes, and the national team (whose form was red hot just before the pandemic) players is out of action, just to name a few examples.
The latest announcement by the sports ministry that it is in discussions with the security council on the sports industry's operations is positive news, but only one outcome will be regarded as the right decision; for the Malaysian league, and by extension Malaysian football, to be contested again.
---
Source : goal.com
---